Campo Sheet Metal has acquired machinery that are for sale to interested individuals. More details regarding pieces of equipment listed on this page are available upon request. Interested individuals should call 832-325-6300 and ask for Sammy Campo.
Hytrol Conveyor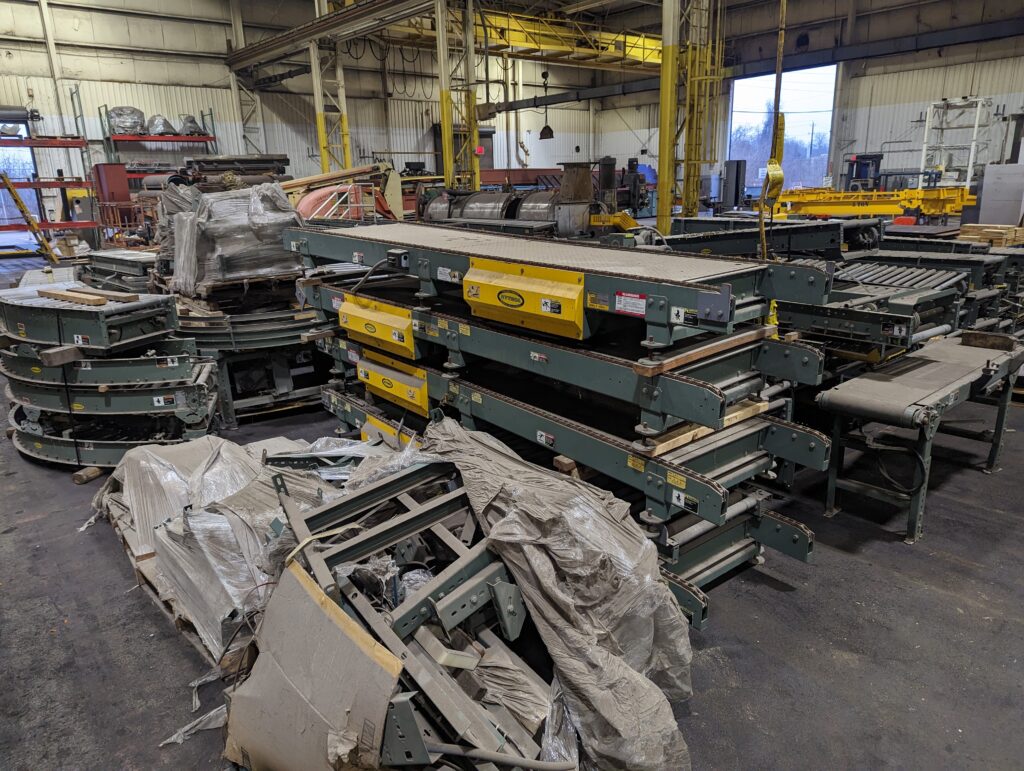 Hytrol Conveyor packaging system upgraded and removed from a plant. System was in operation for three months prior to being removed from a pharmaceutical plant. System was used to handle boxes in the plant. Majority of conveyor is 21″ wide, in 10′ sections.
Pieces include:
straight conveyor
curved conveyor
(2) 180° turn tables
(1) powered expandable flex conveyor
pallet conveyor
merges
Ys
Conveyor Types include:
line shaft
belt driven
zero pressure
New York Blower Company Blowers / Fans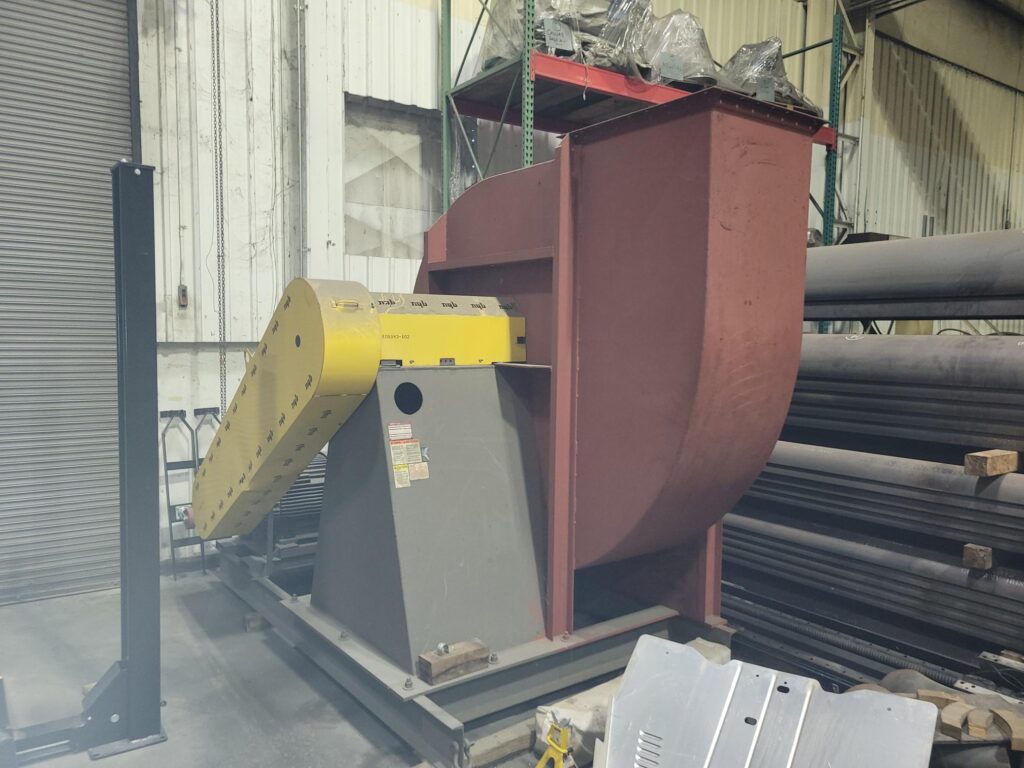 Three different blowers / fans. All were manufactured by New York Blower Company. All fans / blowers have been stored in an inside warehouse out of the elements; warehouse is not temperature controlled.
Fan / Blower 1 Specs:
ACF/PLR Class IV Fan
Unused
100 horsepower motor
25,000 cfm
21.6 sp
1,103 rpm
139 bhp
Manufactured in 2010
Fan / Blower 2 Specs:
Series 30 GI Fan
Unused
75 horsepower motor
23,000 cfm
15.8 sp
2,298 rpm
78.3 bhp
manufactured in 2010
Fan / Blower 3 Specs:
Unused – purchased for twin cyclone assembly
22,092 cfm
715 rpm
33.2 bhp
manufactured in 2018
Twin Cyclones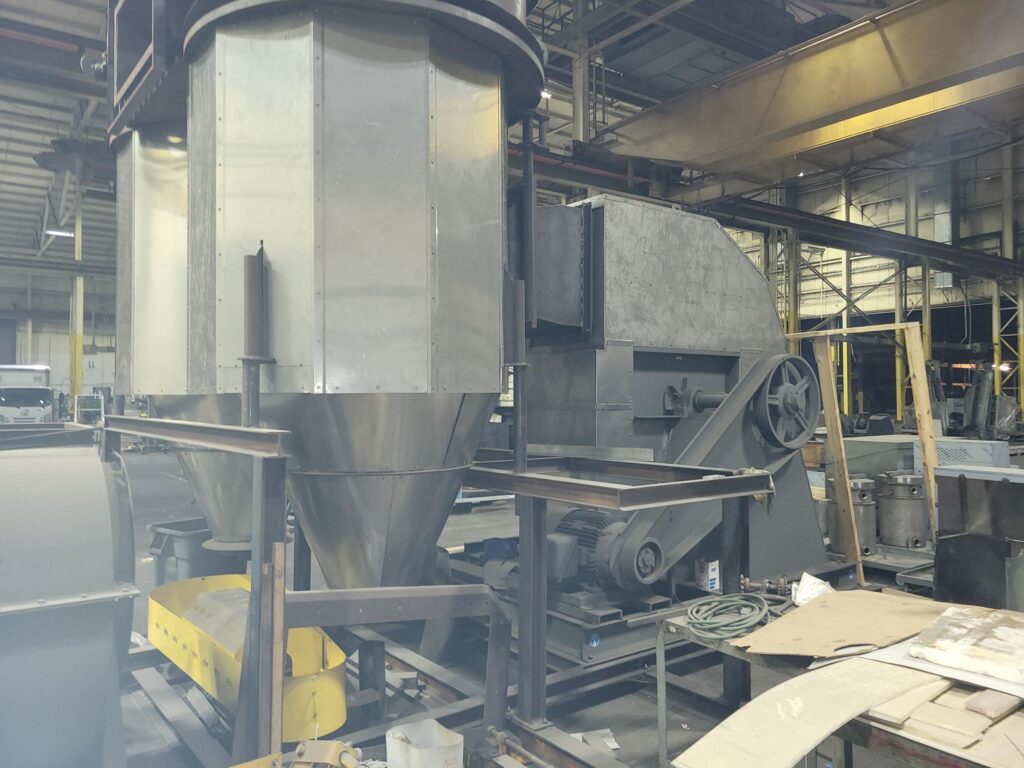 Custom built twin cyclones designed and built for a Jabez-Burns 21R Roaster in a coffee roasting plant. Plant shut down and moved prior to installation. Cyclones are made from carbon steel. Cyclones are not insulated. Cyclones can be retrofitted to a different plant. Can be sold as individuals or a pair. Blower / fan can be sold as a package with cyclones or not included. Cyclone specs are available upon request.